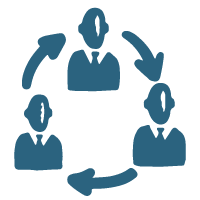 Encouraging Interactions
I really enjoy interacting with my scientific colleagues, and I am keen on recruiting students who want to interact with me and others in the lab and department. Discussion of ideas over coffee, beer, lunch, lab meetings, and blackboards is fun. I anticipate that students in the lab will learn from and possibly collaborate with me, but also from/with each other and others in the intellectual communities that they form. Students cannot be afraid of constructive criticism - giving and receiving - since this helps us to learn. Attendance at seminars, brown bags, journal clubs, etc., will be expected, since these are functions of a vibrant academic community.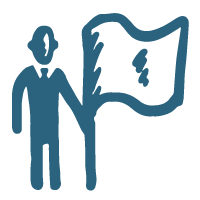 Fostering Independence
While I invite students to consider questions or work in systems closely related to the ones I pursue, this is definitely not a requirement. In fact, I will strongly encourage you to independently/interdependently form your own novel, interesting, answerable questions, with help and guidance from me (of course) and others. I do not assign dissertation projects to students. Instead, I will try to offer resources - intellectual and financial - to help you find your own path.